Cloud email hosting service Alinto Pro
Discover the best alternative to Office 365
Because email is essential for your company, take advantage of a high-level corporate email service. Share contacts, calendars and corporate folders. It also includes tasks, quick notes and an advanced corporate directory. Discover the reference email service in the famous Radicati Market Quadrant, which has attracted nearly 6 million users for over 20 years!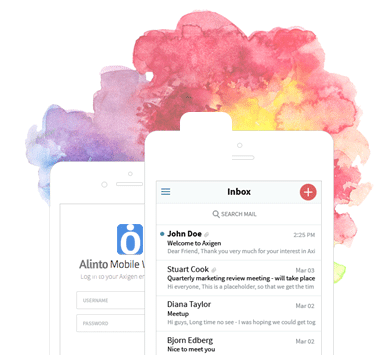 A complete cloud email service
A Cloud Email Solution for Professionals
Discover the most complete messaging service: a mobile and powerful email, calendars, notes, tasks and contacts accessible in one click, that's Alinto Pro V6. These services are permanently available thanks to POP, IMAP, Active Sync, CalDav synchronization services… or through a webmail compatible with all browsers (Google Chrome, Firefox, Internet Explorer, Safari…) and market environments (Windows, Mac, Linux…). A connector that allows to manage from Outlook agendas, contacts, notes, tasks, actions and rules will seduce the most demanding users. In short, an email totally on cloud but under control…
Its mobile, intuitive, touch screen interface allows you to access to your work environment from any smarphone or tablet.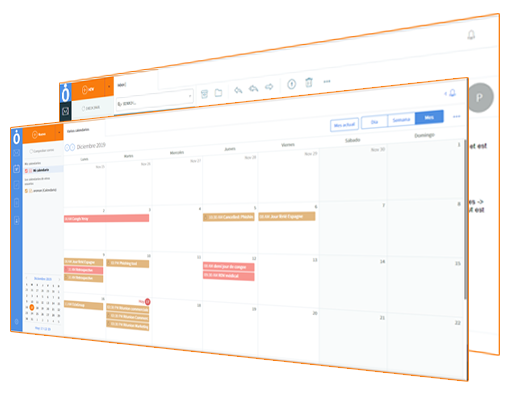 A fully protected service 
All your data is protected by encrypted protocols and powerful anti-virus and anti-spam software. The information is stored in the EU in a sovereign cloud. Our teams monitor the Alinto Email Cloud platforms 24/7 and intervene immediately in case of any problem. In terms of email security, our partnership with Cleanmail allows us to be connected in real time with the international spam fighting community.
In this way, the company benefits from a collaborative email solution in the best conditions.
USER'S EXPERIENCE
Outlook connector
Webmail Ajax « Refreshless »
Planning meetings
Domain name directory
Folder delegation
Sync & Share
Mobile Interface
Advanced filters
MANAGEMENT EXPERIENCE
Webmail Customization (branding)
Password policy
Two-factor authentication
Management delegation options
Automatic management of SSL certificates
Automatic migration
Restriction Management
Management of geographical areas
Professional Cloud Email service: a "Pay as you go" business model
Your mail is independent of operators, as our high-availability infrastructure is fully managed by our teams. We control email delivery at all service levels: firewall, antivirus, antispam, redundant servers, secure EU storage, application solutions, backups… in different data centers. In short, Alinto Pro is a complete collaborative mail service, and on-demand!
The Alinto Pro collaborative mail service is available in SaaS mode, hosted on the Alinto infrastructure. The company is only responsible for the use of its mail system and only pays for what it consumes. No more operational and security problems. Our team of experts makes this service available to you 24 hours a day, 7 days a week, 365 days a year, and our support provides you with personalized follow-up.