Protect : high level
of email security
Work safely with Alinto Protect, the email relay that immunizes you from Internet risks by ensuring a constant access to your emails.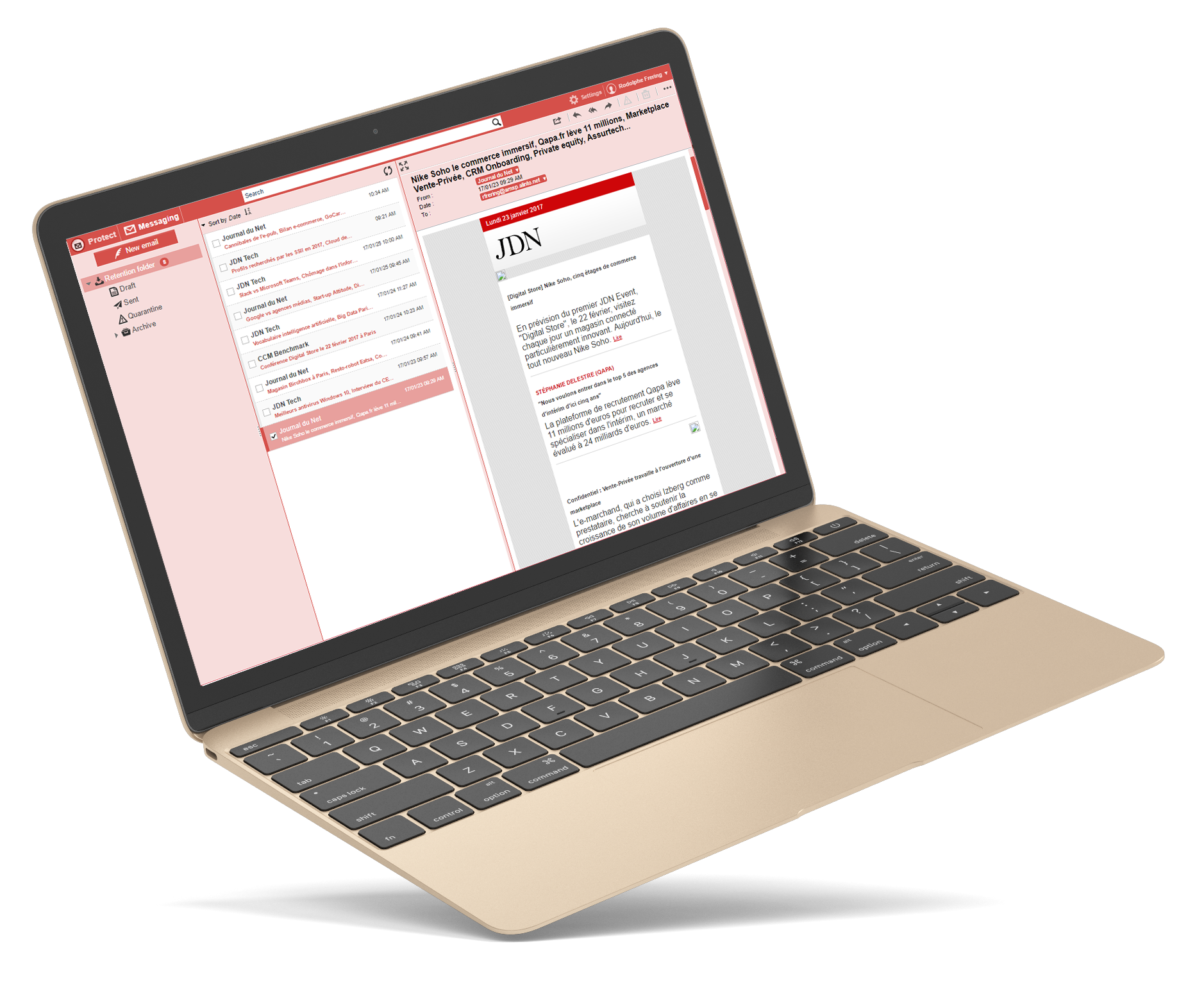 The email security that protects your company
A constantly available email relay
Ensure your users 100% availability to their corporate messaging via the emergency Webmail (BCP) of our email security relay and enable them to find any mail, even deleted one, in the email archiving safe. Your emails are always available even if the server is down.
Define your own security policies
…according to your users' needs. Protection and management of Whitelists/Blacklists for all, long email archiving period for the board of directors, etc. With this flexibility, you optimize your budget.
A safer messaging
With Alinto Protect you save time: your users become more autonomous without compromising the integrity of your messaging platform. Because working safely is working more efficiently: that's email security.
Try out antispam and antivirus solution
 Maximum protection, with Protect, our secure messaging relay
Product's assets
This email security relay uses an efficient antivirus and antispam combined with other filtering softwares. According to your policies, it stores or puts suspected emails in quarantine. Your messages are automatically stored and kept in the retention area in order to provide you a Continuity Plan, if your mail server is down. After that they are stored in the email archiving safe.
For you, CIO
Alinto Protect provides synchronization of your users' accounts, their passwords as well as APIs to automatize the provisioning of the accounts. It works  with all commercial solutions: Exchange, AD, LDAP… Available in SaaS, PaaS or on the Cloud of your choice: public or private, the solution is also available in a multi-tenant version for hosting provider: this is the new email security.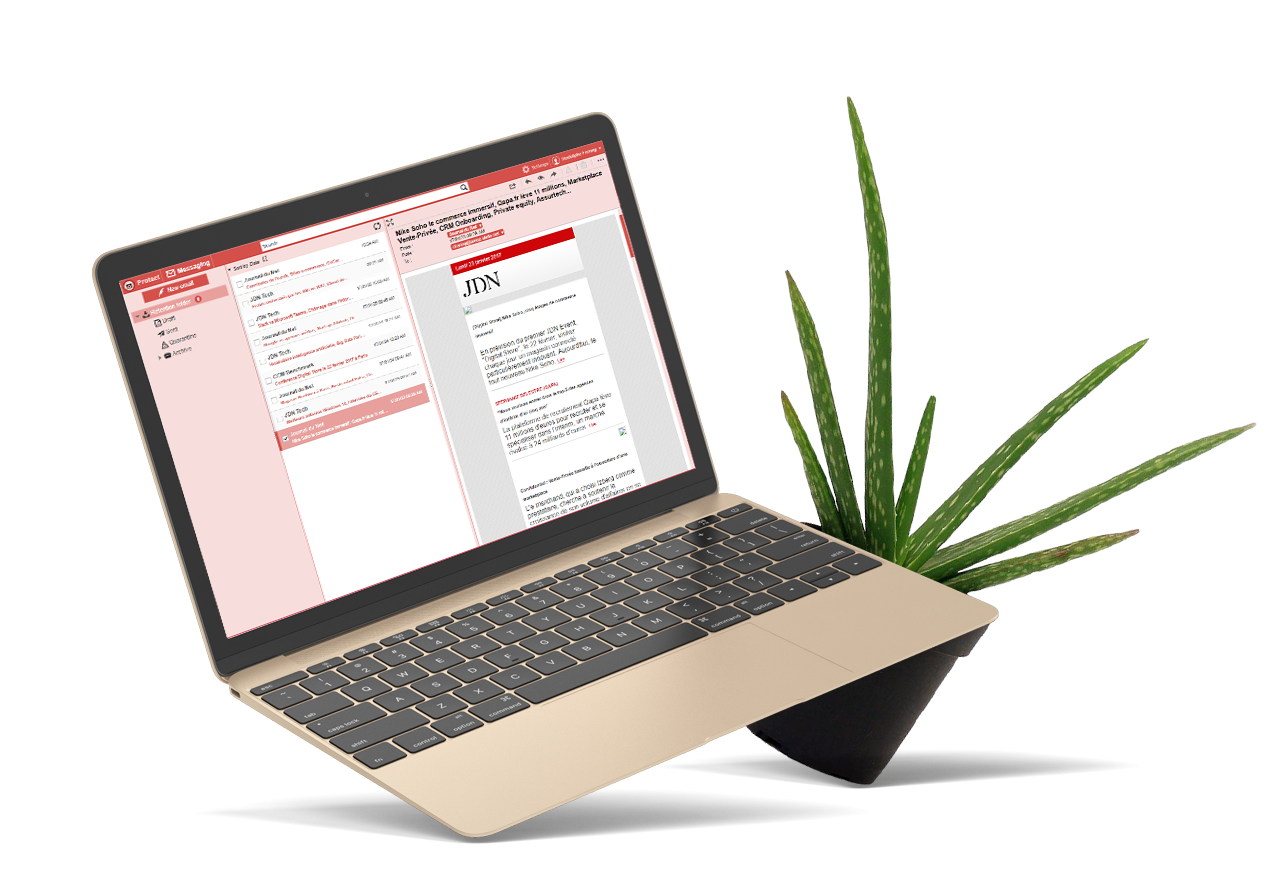 Try our email security relay
I want to know more about Alinto Protect, my next email protection.
Internet security is the challenge of our decade.