Netgovern Migrate
Email migration Office 365
We have a migration solution for you, that you are migrating from the cloud or from one mail platform to another or even just from one version to another.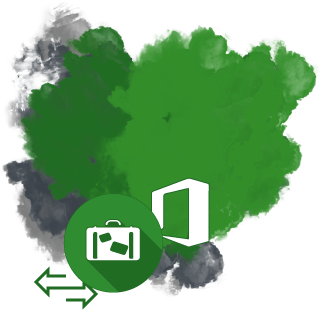 The 3 "no" in Netgovern Migrate, safe email migration
1. No stress on schedule
Migration can be tested completely before the flip-flop. As soon as your Exchange server is installed and even before the users use the new system, data archiving and injection can be thoroughly tested. Users can also become familiar with the new system by discovering it loaded with their own data. During this test period, users continue to use their old mail, they can become familiar with their new mail and the technical team can test the migration procedures.
2. No pressure on data
Archiving before migration highlights some issues:
What to do with the BAL of users

 

who have already left

 

the company?
Do I have to migrate all

 

mailboxes?
Should we

 

migrate all the data?

 

Even those who are more than 3 years old, 5 years old, 10 years old…
What should we do with

 

Personal Storage Table (PST)

 

or Personal Archive Files (PAF)?
Etc.
Source mailbox
All data (messages, diaries, address books) from the source mailbox are archived, including data contained in personal archive files (PST files, …).

Target Mailbox
It may be decided to inject only part of the archived data into the new messaging system. The other part can remain accessible in the Netmail Archive.
3. 
No coexistence period
Netgovern recommends migrating all users at one time. So there is no need to set up, test and support a coexistence solution. Such a solution requires a lot of resources that, after the migration, will be waste". However, some customers want to migrate in batches and Netgovern Migrate allows it. Simply configure an SMTP referral to allow emails to arrive in the old or new mail depending on whether the user has been migrated to the new system.
This coexistence solution is very simple and doesn't include a calendar sharing solution (no "busy search") or sharing contacts.