Partnerships and ISP mail server
During the last 20 years, in Alinto we have been developing email and security solutions in order to respond to the needs of our technological partners: operators, IPS, MSP, hosting providers or Telcos.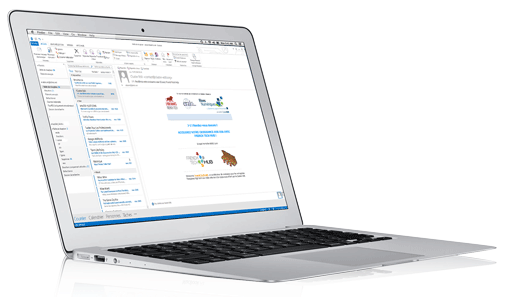 Services for partners…
Our offer is adapted to all kind of collaboration; independent of the type of your company (integrator, operator, ISP, etc.), our solutions will allow you to answer to all the specific needs of your costumers related to email communications: professional email, security and relay, flow management, specific rules…
In this way, you will build up an added value around the email service and gain your customer loyalty as well as you improve you ARPU.
… and modular solutions
Because every client has his own habits and requirements, our softwares have been conceived in a modular way; they can be integrated individually depending of the project.
From a basic email filtering service or an IMAP account to a premium email service with specific security modules (archiving, detachment of attachments, automation tools for data migrations), our solutions ensure the evolution of the service, keeping it transparent for both the partner and the final customer.
Deployment of our ISP mail servers
All our
solutions are available in SaaS
, hosted 100% in our data centers, in the European Union, or in any Cloud of your choice. Depending on your need, you can choose between a dedicated or a multitenant service in HA (High Availability), with an SLA (Service Level Agreement) superior to 99.9%.
All our platforms are supervised 24h/7 by our Monitoring and Exploitation team.
For companies preferring to be independent, in Alinto we deploy most part of our
softwares in licensing mode
; you will benefit from Alinto's technology at the same time you bring relevance to your maintenance service, let it be independent in the most important and critical service in the costumer's eyes.
Alinto's solutions are very flexible; you will consume less resources not only in terms of infrastructure, but also in terms of human and financial resources.
More security
Provide a reliable professional email service to your customers. The advanced Backoffice allows for manage any kind of security policy of any type of company.
Improve your margin
The flexibility of our security services, as well as the compliance of the antivirus and antispam solutions will let you improve your margins and to create and added value around Office 365, Google Apps or any other solution of the market.
Scalability
Our solutions are highly regarded for their evolution and adaptability capacities. A model business based on pay as you go, and an optimums capacity planning let us adapt to your specific needs.
Empower your brand
Depending of the area of business, the size of the company, the country or any other requirements, every final costumer have some particular expectations or needs.
Besides the technological capacities, all our solutions are available in white label so that you can customized your offer and give the maximal value to your brand.
Alinto offers a large range of products and services to respond to every type of necessity related to professional email communication and to improve the user experience.