Exchange in Cloud
Tired of your business email? Discover your next Exchange 2016 email services in the Cloud.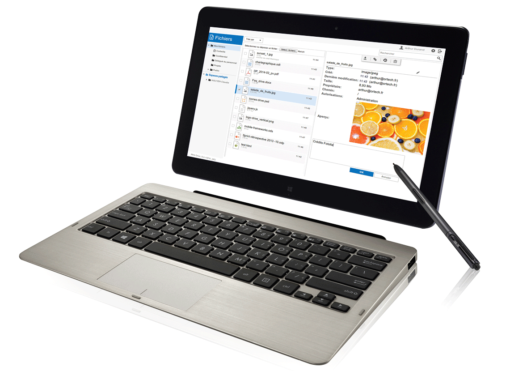 Exchange in Cloud services
Improve your productivity
With the 2016 exchange-cloud platform, users now benefit from 25 or 50 GB storage mailboxes.
All features of Microsoft Exchange 2016 are provided with the benefits of a cloud-based hosting in France. On Alinto's cloud which hosts the emails of thousands of European companies with more than 18 years experience.
Exchange server is designed to work with Outlook with the MAPI protocol to ensure perfect synchronization of email, contacts and calendars.
Finally, the platform has been deployed with the DAG which improves the high availability and resiliency of email services. We can therefore carry out our maintenance operations without service interruption.
Try your next messaging service!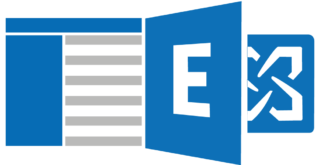 As easy as Microsoft Exchange
Exchange in Cloud messaging is available at any time and for any type of use. Thanks to the Outlook Web Access (renamed Outlook on the web by Microsoft), you can access all your email from any browser (Google Chrome, Firefox, Internet Explorer…). Based on the Office 365 components, Outlook on the Web becomes simpler and faster.
With ActiveSync, you bring your emails, contacts and calendars on your smartphone or tablet. The Outlook/Exchange connection protocol also performs better for users with a limited network access.
With Exchange 2016 you get a better user experience!
A powerful email security
Exchange in Cloud email is protected by Alinto Protect mail relay.
Our email security relay provides high end anti-spam filtering, avoids current threats by implementing several commercial solutions as well as adjustments made by our anti-spam experts.
Exchange 2016 has also a native anti-malware that is constantly updated by Microsoft.
To enable you to be compliant to the RGDP European Directives (fr) we provide the DLP (Data Loss Prevention) feature which prevents the leak of sensitive personal data.
With its rescue webmail, Alinto Protect guarantees 100% availability for your emails. Thereby you benefit from a better Service Level Agreement (SLA) than those offered by the Hyperscale Cloud Providers.
As an option, the archiving of your emails over a long period (up to ten years) save your digital heritage and protects you from internal as well as external hacking and attacks by crypto-trojans.
Exchange in Cloud e-mail is triple-protected by Alinto technology.
The features of our email hosting service Exchange in Cloud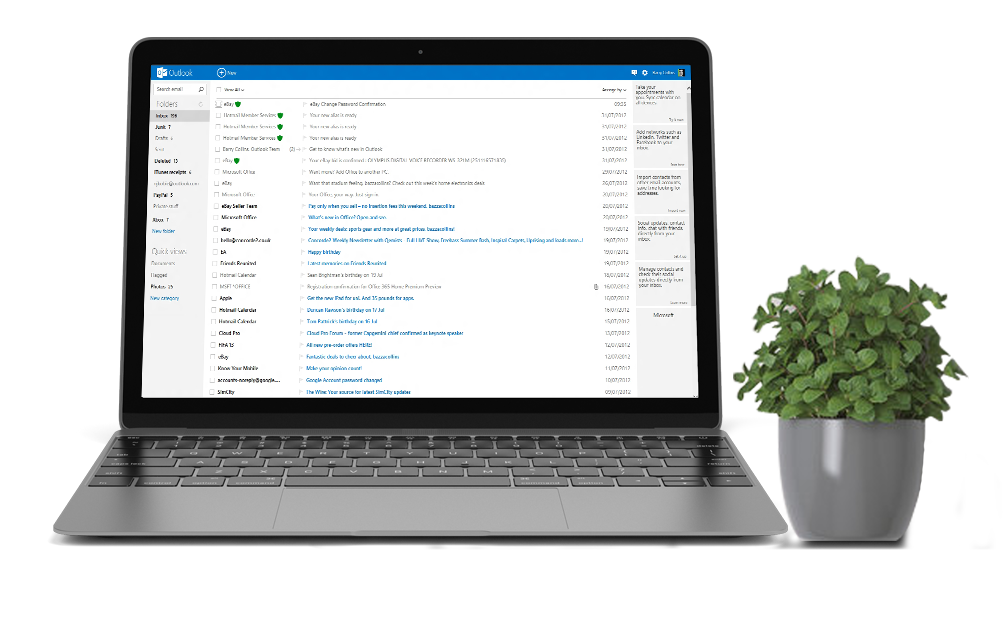 Customer care
Alinto's customer care expertise brings you unrivaled service. You will be able to count on the kindness of our helpful team, from starting your project to the run service on a daily basis.
Your Exchange 2016 e-mail is monitored 24/7 and an extranet interface allows you all features to be autonomous on the administration.
Simply use the most widely used Collaborative Cloud Exchange service by the best email provider.
Contact us about Exchange in Cloud!
Change to Microsoft Exchange, the world's most widely used business email. Powered by Alinto, the European leader in Email cloud services. Take advantage of our powerful security services and our awesome technical assistance!