Microsoft Exchange in Cloud
Microsoft Exchange, the world's most used messaging system
Microsoft exchange operated by Alinto, the European leader in Cloud messaging. Take advantage of our additional integrated security services and expert technical support!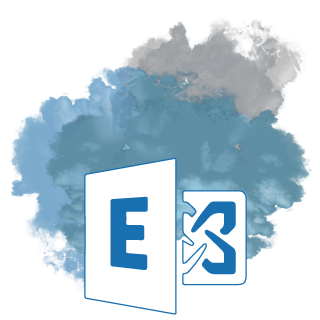 Alinto Hosted Exchange
With the Exchange in Cloud 2016 platform, your users now benefit from all the functionalities of Microsoft Exchange messaging with the advantages of cloud hosting. A Cloud located in France, in Alinto's infrastructure, which has hosted the emails of thousands of European companies for 20 years.
Natively designed to work with Outlook, the MAPI protocol specific to Exchange ensures perfect synchronization of all the elements of your messaging system.
Finally, the platform has been deployed with DAG's functionality that allows mailbox database replication. DAG improves the high availability and resilience of messaging. We can therefore carry out our maintenance operations without service interruption.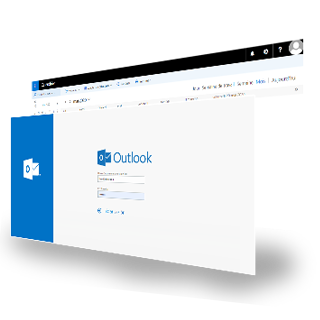 Exchange in Cloud messaging is accessible at all times and for all types of uses. Thanks to the Outlook Web Access interface redesigned in version 2016, you can access your entire email system even more easily from any browser. The interface based on the Office 365 components becomes simpler and faster.
ActiveSync, you can instantly find your emails, contacts and calendar on your smartphone or tablet. And for users with limited network access, the Outlook/Exchange connection protocol is also more powerful.

Protected by Alinto Protect mail relay
Our email security relay provides high end anti-spam filtering, as well as avoids current threats by implementing several commercial solutions as well as adjustments made by our anti-spam experts.
Through its Business Continuity Plan (emergency webmail system), Alinto Protect guarantees 100% availability for your emails.
As an option, the email archiving service stores over a long period (up to ten years) and saves your digital heritage, protecting your company from internal as well as external hacking and attacks by crypto-trojans.
Customer support & technical assistance
The hosting of your Exchange in Cloud 2016 messaging is supervised 24 hours a day, 7 days a week. An extranet interface also allows you to be autonomous on the administration of your options and services.
Rest assured, you benefit from the world's most widely used collaborative Cloud Exchange messaging, operated by the world's leading email provider.