Alinto, proximity operator
Benefit from all our Cloud services: secure email hosting, Alinto Hosted Exchange 2016, email protection (incoming and outgoing filter), transactional email, etc.
The private Cloud of Alinto is hosted in the European Union: France, Switzerland or any other country depending of the particularities of our international clients.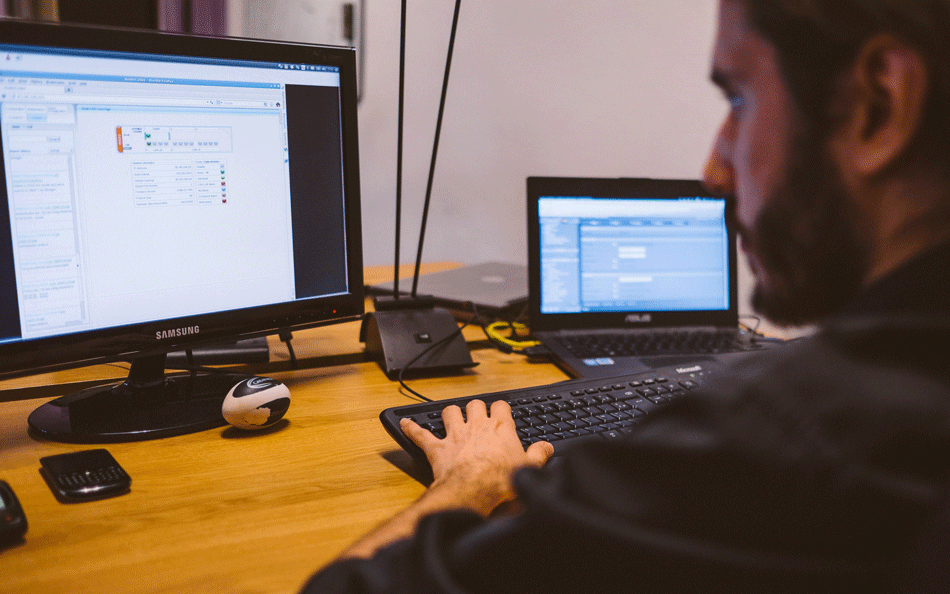 Alinto cloud, secure email hosting
Alinto a several email and security platforms specially conceived to ensure the protection and high availability of the service.
Our infrastructure is monitored continuously in order to guarantee the security and resilience of the service. That is the reason why Alinto has become the operator chosen by organizations highly concerned by privacy and data protection: health and public sector, banking or even insurance companies.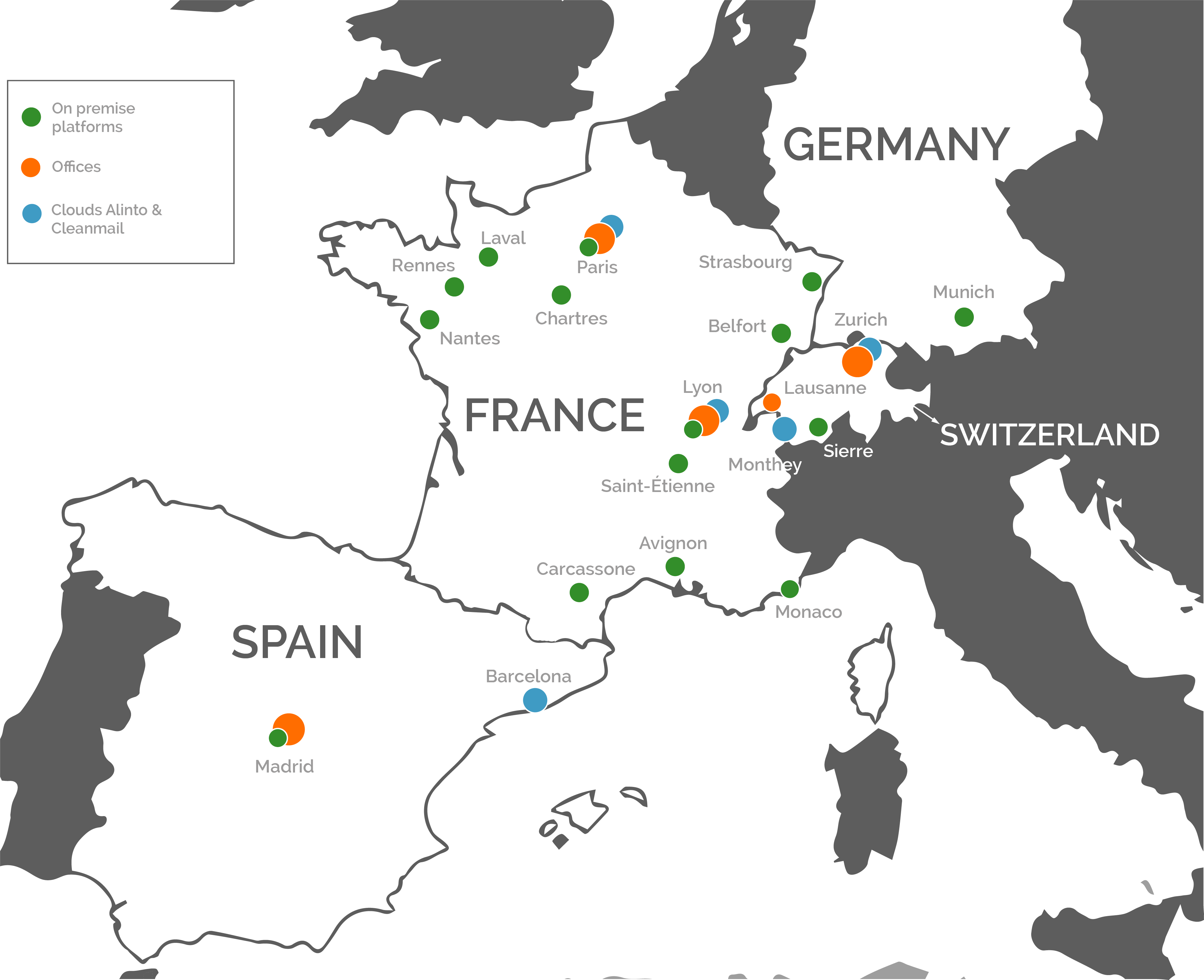 Monitoring and SLA
Servers are monitored 24h/7 by our maintenance team. All our solutions are replicated and interconnected between different data centres to guarantee network uptime of 99.9%
Virtual hosting
Tailored email offerings in SaaS ready to use; you will save money on infrastructure, migration and maintenance costs.
Cloud hosted email, IMAP or Exchange, antispam protection, SMTP gateways, … all our products are available in SaaS, supervised and secured by our maintenance teams.
Dedicated servers
All our services and products are also available in
dedicated platforms or PaaS.
They can be deployed in the cloud Alinto or in one of the platforms of our partners all around Europe.
Due to the huge demand of our customers, our solutions now can also be deployed in the public or private cloud of your choice.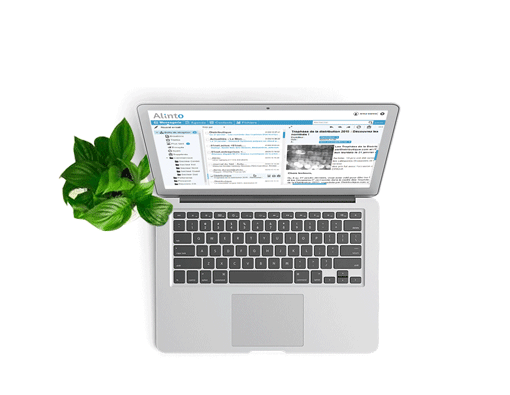 We host our services wherever you want!