Why should you protect Office 365 with third-party solutions.
This white paper presents the limitations of Office 365 in the areas of archiving, quarantine management, data leak prevention, etc. It demonstrates the necessity to deploy complementary solutions to Microsoft Suite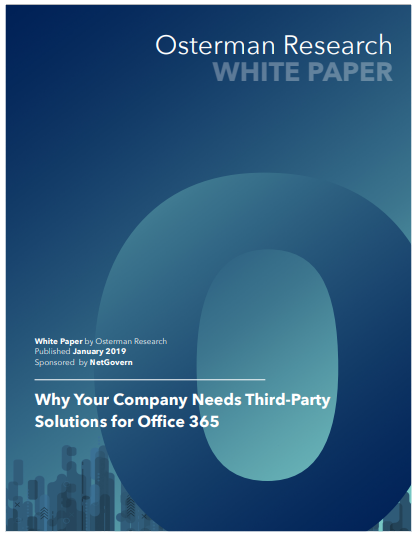 Alinto regularly publishes a white paper on the state of email services. It is conducted by Osterman Research with a panel of 124 organizations with an average of 1,400 employees to understand their issues around Office 365 management. Our Canadian partner Netgovern is the sponsor of this publication.
Alinto Protect for Office 365 :
  Reinforced protection of mail inbox, log management in real time,  user experience improved…