A specialized operating service with mail server monitoring
Alinto operating service is composed by a team full of experts, specialized in email security and email server monitoring. They daily work maintaining emails services, messaging flows, storage, protocols specific to email.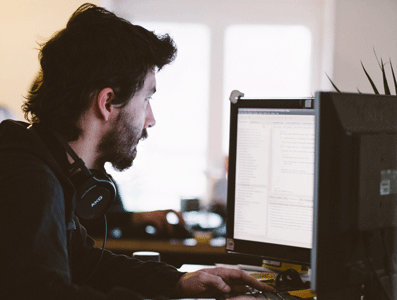 A high availability of the service
The "exploitation team" manages the run of relays and messaging services 24/7/365 for our customers. They master the entire chain of electronic communication and ensure the durability and integrity of our many platforms.
Proactive mail server monitoring ensures a service availability close to 100%. In case of troubles the Alinto Protect backup webmail takes care of the rest.
Several SLA levels
Since each project is different and has specific characteristics, Alinto offers different levels of SLA (Service Level Agreement) according to your requirements and shared hosting in the cloud Alinto or dedicated on premise. Our offers are always fit to your challenges…
Monitoring 24/7
Alinto mail server monitoring team manages our messaging platforms to ensure you a high availability of the service up to 99,9%.
Our platforms are available 24/7/365, your corporate email will never fail you!