Professional Email Server AMSP
Discover Alinto Mail Server Pro
Alinto Mail Server Pro is a professional collaborative e-mail server, robust and easy to deploy. It is available in multi-user mode for quick integration into any environment. This on-premise solution is suitable for Internet service providers and companies of all sizes.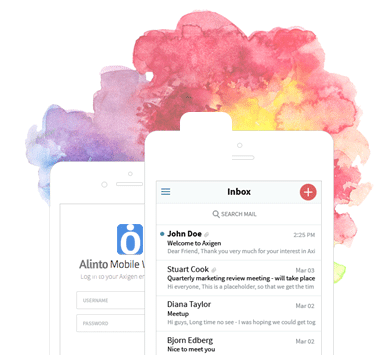 Professional Email Server
State of the art email technology
Alinto Mail Server was initially designed for the needs of operators who wanted to provide a fast and reliable email service based on modern software architectures.
Email processing time is reduced to a minimum, and space management is optimized to avoid service interruptions or any data loss in sensitive applications.  
Flexible administration
The administrator's experience is simplified with an interface that allows him/her to perform administrative and provisioning tasks. You can delegate tasks with different authorization levels within the same domain. All management services can be called via API to be automated or controlled directly by your IS.
Management of multiple SSL certificates from the administration and MFA (multi-factor authentication) are available.
Dedicated and secure email service
All your data is protected in a closed environment. Since the sources are not available on the Internet, the mail server is not at the mercy of communities that might look for vulnerabilities.
Alinto Mail Server Pro is a mail server that also includes complementary security solutions to meet the security needs of the most demanding businesses.  
An intuitive mobile interface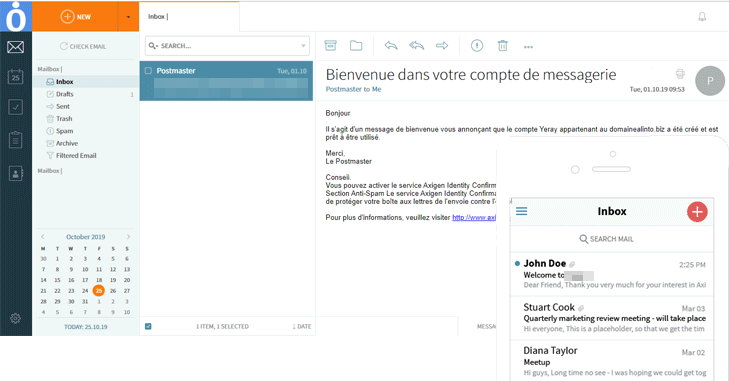 Why to choose AMSP
---
Optimization of hardware resources (reduce your infrastructure by up to 50%).
Deployment according to your Windows or Linux environment.
Flexible SaaS license mode, pay-per-use.
"Refleshless" desktop and mobile webmail.
Full customization from the administration.
Integrated security.
Fast and intuitive configuration.

Premium Email Server
Linux, Windows.

RPM (Redhat, Centos, Suse, Oracle,…) ,Debian, Docker, Virtualbox,…
Easy to implement and robust.
Versatile: mono-tenant, multi-tenant deployment, depending on the context.
All-in-one collaborative email server: agendas, calendars, notes and tasks.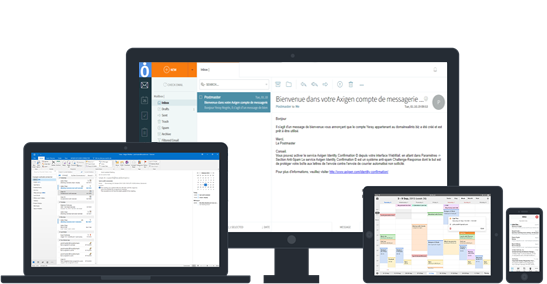 Premium Email Service
Quality customer service that accompanies you from the study of your project to its implementation.
International but local support of quality.
Flexible administration for email-admins to deploy and manage the service.