Netgovern Archive
From archiving to data governance
Netgovern Archive is an email archiving solution based on organization-defined business rules. The administrator defines archiving rules for a group of users. Users' mailboxes are regularly and systematically archived.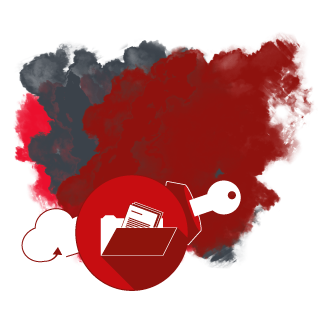 Email archiving solution's rules:
What will be archived: messages, diaries, address books, notes.
What will not be archived. We can imagine that the organization does not wish to archive what is personal to the user. To do this, the user places his exchanges in a folder defined for this purpose and then specifies in the archiving rules that this file is not to archive. The archiving procedure can also "skip" all messages that contain "PERSONNEL" in their subject.
The retention period of the archives.
The Physical storage that will contain the archives.
The logical place (repository) that will contain the archives.
Once the archiving rule has been set, an agent can execute it. The customer can choose:
who to apply this rule to: a person, a group, or all users
the frequency of archiving: daily, weekly, monthly, casual
the archiving procedures contain a set of tools for knowing what has been archived and what has not been archived.
According to the volumes of daily emails, once defined, the archiving rules are executed regularly and systematically. Administrators simply have to check the execution reports to see if the archiving has been successful and, if necessary, correct the errors identified.
Regarding the destruction of emails at the end of the retention period, the administrator is warned that some emails have reached out the age limit. At his discretion, he may use an agent who will destroy the messages or another agent who will move these messages to another storage location for another period.
Access to the archives for the user
To consult its archives, a user must use Netgovern Search which is included with Netgovern Archive.
Management of duplicates
The archiving procedure identifies identical attachments and manages them in a single copy.
Others technical aspects of Netgovern Archive
Archiving scalability
From a technical insight, the archiving solution works with 3 clusters:
archiving cluster
indexing cluster
storage cluster
An archive node can handle up to 2,000 users.
An indexing node can handle up to 80 million documents.
Archiving, indexing and storage, Netgovern Archive allows the addition according to the needs of additional archiving, indexing or storage nodes.
Ensured reversibility
Archived data are managed in a non-proprietary (XML) format. Data can be reused. For example, this ability to reuse allows you to migrate quickly and safely to another mail service.
So, the use of Netgovern Archive/Netgovern Store not only secures messaging data, but also the future of messaging. Data are completely controlled and can be re-injected, totally or partially, into a new messaging system.
Legal archiving with Netgovern Archive, the add-on "e-discovery" (optional)
Netgovern is able to provide a legal-value email archiving (fr) to its customers. For this legal archiving to be guaranteed, you must use Netgovern Archive, its e-discovery add-on and Netgovern Store.
Protection of archived data
For the Netgovern Archive/Netgovern Store user, the only way to access an archived message is to go through Netgovern Archive and use one of the three channels explained in the paragraph above describing accessibility. All actions on the archive, from a user or from a super user, are saved by Netgovern Archive.
Moreover when a document (message or attachment) is stored in the  Netgovern Store, it is stored with a completely anonymous coded login and in a structure that has no browsing tool. It is therefore impossible for an IT administrator to look directly into storage spaces.
Any action on an archive (access, reading, printing, transfer…) is recorded. The information in this file are accessible by a super user.
Legal archiving with a probative value
When a message is archived, the complete message including its metadata is transformed into XML and its attachments are kept in their original format. The new message in XML format is secure. This message is associated with a logical key that prevents the editor from modifying it.
Netgovern Store uses a WORM technology (Write Once Read Many) that prevent the rewriting of a file.
Thanks to these protections, it is therefore impossible to modify an archived message (metadata, message body and attachments). The archiving process ensures the integrity of the information contained in the document. This archive can be used for legal purposes because the message archiving process guarantees the integrity of the information contained in the original message.
Securing archives 
Netgovern Store, l'outil de stockage des messages archivés, permet la gestion automatique d'une ou deux copies de sécurité. Netgovern Store permet aussi la gestion d'un replica à distance par l'utilisation d'un router. Ce qui permet de satisfaire aux exigences d'un PRA (Plan de Reprise d'Activité). Netgovern Store, the tool for storing archived messages, allows the automatic management of one or two security copies. Netgovern Store also allows the management of a remote replica by the use of a router. This meets the requirements of a PRA (Plan of Resumption of Activity).
The software technology used by Netgovern Store is independent of the hardware used. 
Access to the archives for the final user
To search archived emails from your company, a legal department's user must use Netgovern Search.