Netgovern Search
Search and find archived emails
Netgovern Search is a web interface enabling user to search and find their archived emails with Netgovern Archive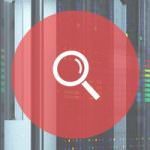 There are three different ways to access Netgovern Search:
Using a web browser. It can be accessed from outside the company's network.
When connected to OWA or GroupWise Webaccess, a user can easily switch to Netgovern Search thanks to the SSO functiunality.
Using the Netgovern plugin for Outlook, the user can open the Netgovern Search interface in an Outlook window.
Once connected to Netgovern Search, the user can read, forward or print an archived email. However the user can't edit or delete any data.
Proxy access to other users' archives
The system administrator can grant a user access to the archives of a colleague who left the company. As a result, this given user can search across both his archives and his colleague's archive at the same time.
Legal e-discovery
Following some regulations, especially for the banking sector Netgovern Search can be used to do legal e-discovery across all the archived documents.
The system administrator can define one or several « super users » with a partial or complete access to a specific repository. On top of being able to read, print or forward the archived emails, the super user can isolate and annotate specific and pertinent emails within an advanced case management system. Once, all the pertinent data has been selected, the super user can export it in several formats such as PST, PDF or XML.
This ability to search within the archives is possible thanks to the intregration in Netgovern Archive of a powerful index server. This technology is able to index both the message with its metadata and the attachments themselves.
More information
Ask for Netgovern Search product sheet.